This week's theme is Architecture. Since I have quite a few pictures of buildings, I decided to share these two. The first one is a very old house. You can see how the outside wall has warped.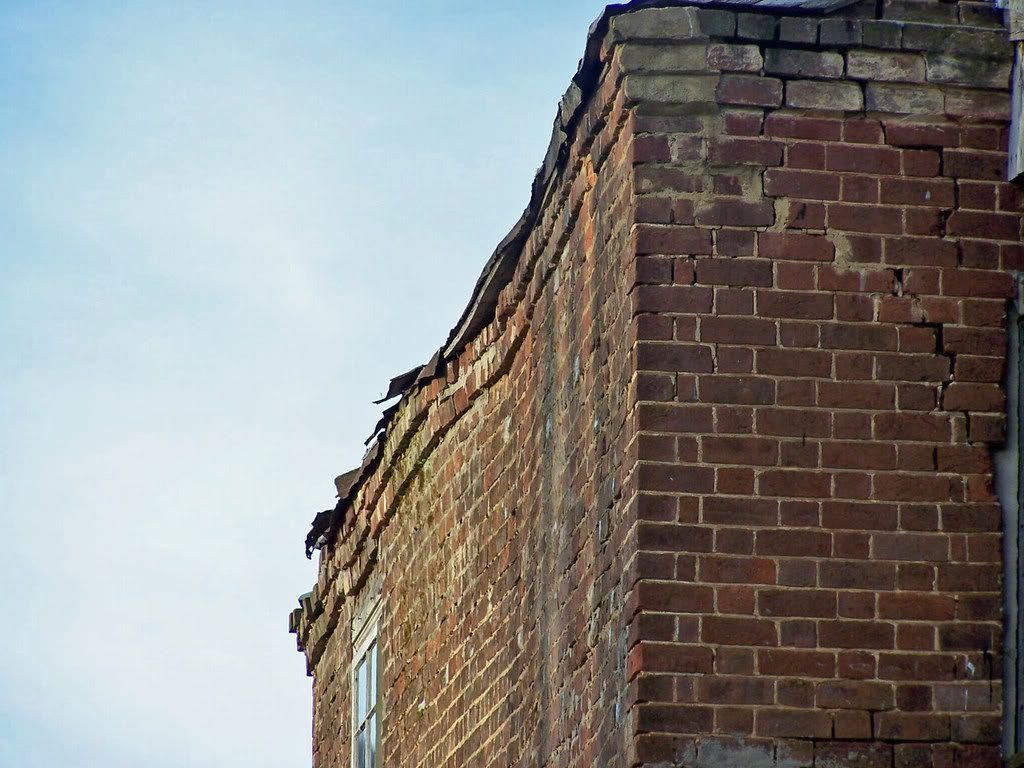 This second photo is of our local palace~Swannonoa. Major James Dooley, an executive with the Chesapeake and Ohio Railroad Company, completed construction of the $2 million Swannanoa in 1912. Dooley, who owned the Maymont estate in Richmond, built this 52-room marble palace as a token of love for his wife, Sally May. More than 300 artisans were hired to create the palace as a replica of the Villa de Medici in Rome. They used the highest quality materials available. Visitors today can still see the depth of James and Sally May's relationship is places like the 4,000 piece Tiffany stained-glass window and a domed ceiling bearing the likeness of Mrs. Dooley. The name Swannanoa comes from Mrs. Dooley's fondness for swans, which she liked because they choose their mates for a lifetime. Although it mentions visitors, it does not appear in any conditions to have visitors~too much chance for lawsuit from personal injury.
Although I don't know which building is older, they both are in somewhat disarray. Sorry the picture doesn't capture the entire structure but there were too many trees in the front yard to get any kind of view from a distance.